ADVENTURE MEETS LUXURY
Most of our Adventurer tours are on paved roads, unless otherwise indicated.
All tours are capped at 10 motorcycles maximum.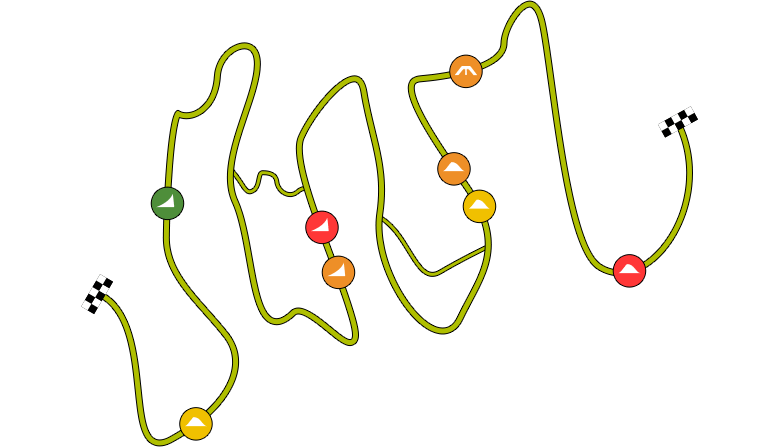 Degree of difficulty





Nullam viverra diam felis
Our Adventurer motorcycle tours are matchless and they are designed for nature and adventure lovers. If you enjoy riding on iconic roads surrounded with beautiful scenery, this package is for you. The locations provide the best and safest riding experience while having the option to enjoy outdoor activities and natural beauties.
Rides depart and return to Motocapra base each day. The arrangements change depending on each tour.
On some tours, you will be staying at the most exclusive resorts with "bell style tents" filled with all the amenities you need. On other tours, you will be camping directly inside National Parks. Regardless of the option, after a full day of riding you will be taken care of - be it eating dinners by the fire or dining in lovely local restaurants. These tours are also known as glamping where "glamorous" meets "camping".